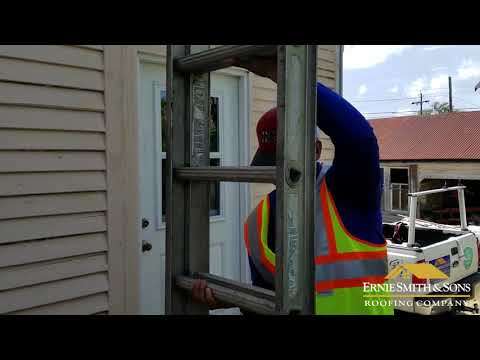 Watch My Video
Customer Reviews
About Me
By Donna K.
La Porte, TX

"Following the hurricane, I had difficulty with my insurance company covering damage to my roof that caused even more damage..."
Miguel Rocha

from

Ernie Smith & Sons Roofing
Title:
Project Manager
Hometown:
Houston, TX
Miguel began his working career working at Fiesta, where he learned the basics of customer communication. He was taught to have moral principles, including honesty and diligence. He was taught to work hard, and never give up. After Fiesta, Miguel worked in the foundation industry and the A/C industry, where he learned much more about how homes were built. Those two jobs provided a great cornerstone for his career here at Ernie Smith & Sons Roofing.
Here at Ernie Smith & Sons Roofing, he's learned a new trade, and constantly looks up to the next level of performance. He manages projects in the field now, and has an eye on a higher level of management, or possibly a venture into sales. Every morning Miguel wakes up thinking "How can I make this day smooth, and not hectic?" He's learned to plan his day, and prepare for contingencies.
Miguel plans on having a family, and has traditional values and principals. On the weekends, you can find Miguel playing soccer, eating crawfish, or chilling with his girlfriend, friends, and family.
Photo galleries from jobs I've worked on:
Before and after photos from jobs I've worked on:
Before

After

Mrs. Jaclyn was referred to us by another Ernie Smith and Sons Roofing happy customer. She had contacted another roofing contractor and was not satisfied with them, so she knew that she needed to call Ernie Smith and Sons for the right help! Our Service Representative Jared Buchanan, went out and inspected the roof and found some possible hail/wind damage. He then met with Mrs. Jaclyn's insurance adjuster and was able to get this roof approved! All that she had to pay was her deductible!